Filter Reviews
Fit
Comfort
Size
Problem
Width
Color
Construction
Feet
Quality
Look
Feel
Pain
...
Style
Support
Heel
Socks
Legs
Shoes
Sneakers
Work
Shipping
Line
Clogs
Insole
5 star rating

4 star rating

3 star rating

2 star rating

1 star rating
Good walking shoe
Review by Julia on 29 Jan 2020
review stating Good walking shoe
I bought these shoes before going abroad as a student in France for the semester. A lot of walking in the city. They are doing great!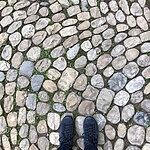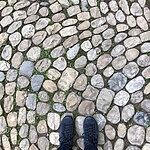 Superior support for your feet
Review by Pamela on 2 May 2019
review stating Superior support for your feet
The downside is price, but you get excellent support from Dansko's arch system, nice stability, and of course they look great. I could not walk distances without these shoes. Roomy and cushioned, and even office-worthy in the right color.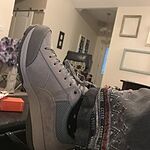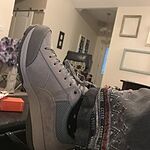 Great service, Great product
Review by Koree on 24 Mar 2020
review stating Great service, Great product
The shoes were true to size and have fantastic arch support. I work in medical field, and my feet felt so much better after wearing these shoes during day.
In love
Review by Tammy on 4 Mar 2020
review stating In love
Best shoes I have ever owned. My feet used to hurt so bad I'd be in tears after a 10 hour shift. Now I'm dancing with my daughter! Still sore, but I feel like I have normal feet again. Only wish they were non slip. I'll be ordering more.
Best shoe ever
Review by Nannette on 3 Mar 2020
review stating Best shoe ever
Thank you so much for making such great shoes. I work these shoes. My feet stay warm and my feet stay cool at the same time. They are wonderful.
Q: Can these be washed in the washing machine if the insoles are removed?
A: Hello,
The Paisley is made of suede leather and we do not recommend cleaning them in a washing machine. We do have a product we recommend for cleaning suede and nubuck leather. Please click the link below to view this product.
dansko.com/nubuck-block-brush